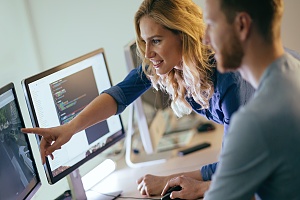 Your business is one of a kind – let TCB Inc support its mission through our Northern Virginia IT consulting services. Your workplace is unique. Your employees, office space, goals, and mission make your business one of a kind. So, why would you not improve your network to remain unique compared to other companies?
Through our Northern Virginia IT consulting services, we will provide your organization with a personalized, strategic plan to overcome your unique challenges, not anybody else's.
IT Consulting Services In Northern Virginia
Our IT consulting services involve more than just identifying problems or updating equipment — we work closely with you and your team to incorporate an IT structure that supports your organization's vision and drive success and profit.
TCB Inc has been serving Northern Virginia for over twenty-five years through our superior IT consulting and support services. Our reputation as one of the top IT consulting companies in the area is backed by our knowledge and experience in the industry. We take the essential time to understand your business, and we work hard to get your organization to where it aims to be.
---
Benefits Of Northern Virginia IT Consulting Services
TCB Inc will help you determine what managed services need to be done in order to meet rules and compliance needs. Our consulting group team is experienced in helping businesses achieve IT compliance, therefore cutting down on costs and dropping the chance of complications in the future.
Access To Friendly & Experienced IT Consultants
Having an IT-capable workplace may sound like a dream for you — if this is the case, let TCB Inc make it a reality. Our IT consultants are friendly and professional and will provide your organization with advanced strategies to improve its infrastructure. We treat your organization like we treat our own — you will have full transparency over our work and will guide you through every change we recommend for your business.
Our team of IT consulting professionals has various backgrounds and many years of experience to offer you the best consulting services possible.
Improving Your IT Infrastructure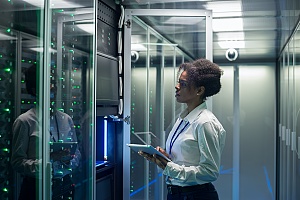 When your organization fails to adopt new IT-related processes, it jeopardizes its position as an industry leader. Stay well ahead of the competition, obtain IT compliance, and exceed customer expectations through our Northern Virginia IT consulting services. We will ensure your business is fully prepared to handle any customer's needs in today's digital world – and we do it all for a flat monthly fee.
Let TCB Inc support your business' IT needs and solve the toughest of IT challenges for the betterment of your organization.
Meeting IT Compliance Standards
IT compliance is never easy, especially with new laws being implemented every year. Oftentimes, businesses are not even sure what they need to do to be compliant. Fortunately, our IT consultants are here to not only help you obtain compliance but also ensure you remain in compliance as new laws are enacted.
Understanding what is expected of your organization in the digital age can be a hassle, but we will make it easy while simultaneously helping you achieve your IT goals.
Evaluations From A Third-Party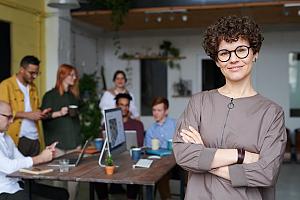 During a merger, third-party evaluation is sometimes required to ensure that your business is compliant. This includes ensuring risks are managed, data is safe, and your system is suitable for your industry. In some cases, IT providers may not how to perform compliance evaluations for mergers – let TCB Inc help.
Our Northern Virginia IT consultants specialize in assisting businesses with mergers and will help you understand every step of the process.
Convenience & Low Costs
When your organization faces IT issues, it must be solved immediately. We offer highly responsive IT consulting services and can even help your company remotely to ensure your issue is fixed even faster.
Unlike an in-house IT department, you only pay for our services when you need us. Therefore, you can significantly reduce costs and allocate more resources to the services you provide.
Reach Out To The Northern Virginia IT Consultants At TCB Inc. Today
By choosing TCB Inc, you are investing in a company with a wide amount of experience and know-how in the world of information technology. When you receive our superior Northern Virginia IT consulting services, your organization will immediately experience the impact and your productivity will significantly increase.
We offer 24-hour IT service and support, flat fees, and a flexible support package to meet the requests of any business, large or small. To get started with IT consulting services in Northern Virginia, call the professional IT consultants at TCB Inc by phone at 703.204.2958 or request a consultation online today.