We will help you save money, get a tactical plan in place, and keep your data fully secure. Our Leesburg, VA IT consulting services help to keep your business secure.
Experienced IT Consulting in Leesburg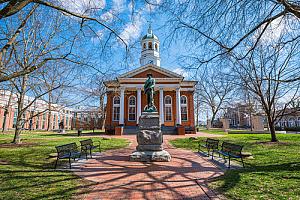 Our professional IT consultants are here to improve your IT infrastructure and get the most out of its technology. More importantly, our Leesburg, VA IT consulting services will provide you with the tech knowledge and resources needed to thrive as an organization. TCB Inc delivers an array of IT services to Leesburg businesses – let us assist you with our 25+ years of experience.
TCB Inc will perform an initial assessment of your business' IT structure to understand your current situation. From there, we will work with your in-house IT department or act as your outsourced IT department to set up a network that works best for your business and its needs. When your organization is finally ready to be IT-capable in the digital age, our team will be more than happy to help.
Saving You Money By Increasing Productivity
Our Leesburg, VA IT consulting services are designed to save you money – we implement cost-effective plans that have been proven to work. We will help you develop a successful IT infrastructure in order to maximize employee productivity, and thus profitability. By aligning your IT systems with your business's goals, you will save money in the long run as a small investment will provide an exceptional return.
---
What We Do
Helping Leesburg Businesses Through IT Consulting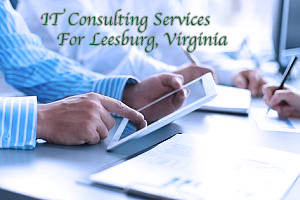 When you work with our IT consultants, we will address your most pressing IT issues by devising long-term solutions. We work with your budget, or help you control what your budget should be if needed, so that your office can be caught up with – or ahead of – the level of IT proficiency that is standard in your industry.
Let TCB Inc help you form an IT strategy that is repeatable and can easily be managed. Our Leesburg, VA IT consulting services will help position your business ahead of its competition by administering several changes to your technology and processes.
Improve IT Infrastructure and Processes
Our IT consulting services involve more than just creating and implementing a plan – we are with you every step of the way, including before, during, and after changes have been made. Once you have integrated your new IT strategy, we will continue to ensure your systems are running smoothly, conduct any maintenance requirements throughout the month, and do updates as essential. Additionally, our team will work tirelessly to find new ways that you can improve your IT strategy.
Create Effective Disaster Recovery Strategies
The experts at TCB Inc will also advise your organization on a disaster recovery plan for when unforeseen problems or system letdowns happen. We provide data backup services for a flat monthly fee. With our IT consulting services in Leesburg, you will save money by cutting unnecessary costs from your business's data storage and backup plans. Our team will help you update hardware, move to the cloud, and get the safest network available to ensure your data is safe and secure.
Solve Complex Compliance Issues
In addition, we can help solve any IT compliance issues that may be existing with your current system or work to erase them by implementing a new system. With our Leesburg, VA IT consulting services, your organization will have a clear understanding of compliance and whether your systems need to be changed or not.
---
Get Ahead of the Competition With TCB Inc
TCB Inc will provide the IT knowledge needed to grow and succeed in your industry through our IT consulting services – let us grow with you. From our initial discussion to the administration of changes to ongoing maintenance, we can assure that TCB Inc will satisfy your organization's unique requirements.
Our team of IT professionals offers the best services at the best price for any IT needs you to have. From security and compliance to cloud migration and Microsoft Office 365 support, we are here for you and your Leesburg business.
---
Our Managed IT Services For Leesburg, VA
TCB has years of experience within the managed IT industry. Our services for Leesburg, VA are designed to improve all aspects of your business on the IT front, and allow for your business to continue growth. Our IT specialists guarantee your processes will run smoothly and efficiently, never letting you down.
Data Backup & Disaster Recovery
The potential danger for data breaches and cyber attacks increases each year. This means businesses continue to face more risks each year, and should seek out protection from these cyber attacks. At TCB, our Leesburg, VA data backup and disaster recovery services protect companies in the event of a cyber attack. TCB will help companies recover their data and get back to business as usual. Don't allow a data breach to take your company under, seek out data breach and disaster recovery services today.
Website Hosting
A qualified hosting provider may seem like finding a needle in a haystack, but not when it comes to TCB. TCB offers hosting services for companies that ensure the site is running smoothly and efficiently. We guarantee your site will be up and running, never missing a potential customer. Reach out to our IT specialists to find out more about our premier hosting services.
IT Assessments
IT assessments allow companies to continually improve their IT infrastructure and find potential risks. By identifying these risks, companies open themselves to improving business processes. Our Leesburg, VA IT assessment services help companies in finding IT risks, and providing effective solutions. Our assessments have 6 components, each one ensuring a proper assessment.
IT Help Desk
When it comes to IT questions, only an industry expert can know all the nitty gritty. When your IT infrastructure has an issue and you don't know the answer, an IT help desk can greatly benefit your business. Our IT help desk services for Leesburg, VA provides the proper solution for IT issues and ensures your site stays running. TCB holds years of experience within the industry, and is happy to resolve your IT issues!
IT Security
A data breach or cyber attack to your company can close your doors permanently. The liabilities associated with these risks can be costly, so businesses should prepare themselves for them beforehand. TCB offers IT security solutions to businesses to protect them from these risks, and prevent significant fallout in the event of a cyber attack. Let TCB protect your company, seek out IT security solutions today.
Network Installation & Integration
No matter the size or industry of your business, having a properly set up network can mean the difference between success and failure. When you seek out professional network installation and integration from TCB, you set up your business for success. Our premier services ensure your site stays running smoothly and efficiently for your clients.
Spam Filtering
Viruses and malware can enter your IT infrastructure with just a simple click of opening an email. This opens your business up to many risks and liabilities. Our Leesburg, VA spam filtering services help to prevent businesses from falling to these risks, and guarantee the safety of your company. These services are beneficial to companies of all sizes, no matter the industry.
---
Why Choose TCB Inc For IT Consulting?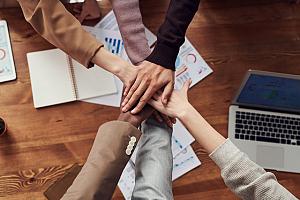 The IT consultants at TCB Inc will provide a significant boost in growth for your organization. Whether you choose to work with us for a temporary project or want to establish an ongoing relationship, we can accommodate whatever works best for your firm. We know that it is unbearable to have a one-size-fits-all plan for our clients – therefore, we will create a unique strategy tailored to the needs and expectations of your organization.
Let us show you how easy and amenable it is to implement IT solutions in your office. We will guide your organization to success with our nearly twenty years in the IT industry. You will love working with our team to overcome challenges, solve problems, and get your data as secure as possible. Build your reputation and continue to grow your IT proficiency with TCB Inc.
For more information about our Leesburg, VA IT consulting services, or to get started, give us a call at 703.204.2958 or request a consultation online today.