With our Merrifield, VA IT consulting services, your business can maximize its productivity through the adoption of advanced technology and refined processes.
Best IT Consulting Services in Merrifield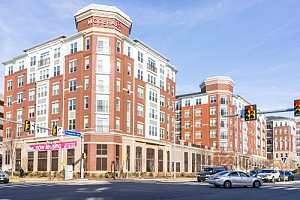 Our IT consultants have the IT proficiency and knowledge required to provide businesses with superior services and support. Through our proven IT consulting services, your organization will better understand how to make the most of its budget, resources, and efficiency. Discover why TCB Inc is valued by businesses in Merrifield, VA as one of the top IT service providers in the area.
Helping Businesses Improve Processes
If your organization does not operate in the IT industry, your employees will most likely not understand how to solve IT-related problems. As we rely more and more on technology to service our needs, you must have proper IT consulting and support services to prevent these issues from costing you time and money. Our professional IT consultants can help your business in Merrifield by minimizing delays, aligning your IT structure with your goals, and ensuring you are ahead of your competition.
Solving Intricate Technology Challenges
Disruptions in your workplace often diminish your employees' liveliness and focus. When your IT infrastructure goes through endless maintenance, there is likely a more intricate and deep-rooted problem than what may appear on the surface. If your in-house IT department is having difficulty solving more complex IT challenges, TCB Inc will be happy to supplement its efforts through our Merrifield, VA IT consulting services.
---
What We Do
Serving the Technology Wants Needs of Merrifield Businesses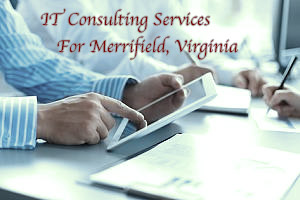 Our team of IT professionals is here to ensure your IT goals are met. We help you implement a network setup that is tailored to your business's unique needs and circumstances. Here is what we do for businesses in Merrifield:
Provide Long-Term Solutions
The experts at TCB Inc will work with you to identify your goals, risks, and strengths. By doing so, we will work to provide effective, long-term solutions to prevent common problems as well as take care of complex problems the moment they arise.
Meet Your Goals
Through our Merrifield, VA IT consulting services, we will help you work toward the IT infrastructure that satisfies your team's requirements and goals. We can also work to adjust any aspect of your IT structure that is working against your goals to ensure no stoppage occurs.
Conduct Future Planning
We take the time to know more about your business and comprehend your dream. In this way, our IT consulting Merrifield VA can meet your current requirements as well as do in advance your future goals.
TCB Inc will perform an initial evaluation of your organization to get an understanding of its current situation. From there, we will devise an IT plan to maximize productivity and profits. Additionally, our team will continue to conduct planning after your IT strategy is fully integrated to ensure your processes are running as smoothly and well-optimized as possible.
---
Stay Ahead of the Game
We help your organization gain an advantage in its industry, which is never an easy task in today's ever-changing digital landscape. Our IT consultants in Merrifield provide an extensive variety of IT support services to keep your business functioning at its best. We know how valuable it is that you deliver an IT-capable workplace for your employees — let us help get you there.
Our Merrifield, VA IT consulting services work with your business to evaluate software, upgrade hardware, and improve network connectivity. Regardless of the type of infrastructure your organization uses, we will help make it secure, reliable, and easy to understand.
---
Why Choose TCB Inc for IT Support Services?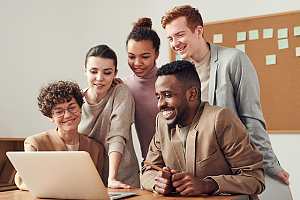 With TCB Inc, you are choosing to work with a company with a wide amount of knowledge and expertise to provide you with superior IT support services. We offer 24-hour IT service and support, flat fees, and a customized support package to meet the needs of any business, large or small.
Our 25+ years of experience in the IT field make us one of the proud providers of IT support in Merrifield, VA. We can work with your business to provide ground-breaking IT solutions that work for the needs of your company, as opposed to a "one-size-fits-all" plan we think will work for most businesses. No matter your organizations' size or budget, our services are customized to fit any IT needs you may have.
For more information about Merrifield, VA IT consulting, or to receive immediate assistance, contact TCB Inc by phone at 703.204.2958 or request a consultation online today.