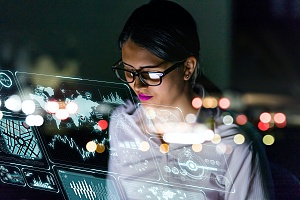 Ensure your organization has a functioning data backup and disaster recovery system in place through our Rockville, MD IT consulting services. You can prevent your organization from entering this predicament by adopting a robust computer backup system. TCB Inc provides reliable IT consulting and data backup services in Rockville, MD to custom-fit your company's needs. Our team will provide insight as to which backup plan will be best for your organization and will help you adopt it as quickly and efficiently as possible.
IT Consulting Services For Rockville, MD
Ponder this scenario: your company has just spent the past several weeks working on a big demonstration for a potential client. The day before the meeting, your network crashes, and the presentation is permanently deleted. You will spend a considerable amount of time and energy, in addition to frustration, into re-creating the presentation. You may even end up missing the account if the presentation is not re-created as planned.
Computer data backup systems are no longer a choice; these services are simply a necessity if you want to retain valuable data. In addition to data backups, your organization will require a strong disaster recovery plan to strive in today's data-driven business setting. For strong, consistent data backup services, TCB Inc is here to assure your organization is never without its most essential data in the event of a crash through our Rockville, MD IT consulting and data backup services.
---
Benefits Of Rockville IT Consulting Services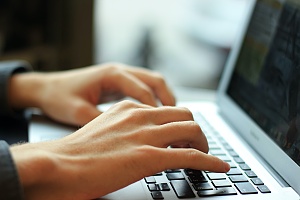 IT is supposed to make things relaxed at your place of work. However, when your systems begin to fail, significant business disruptions can occur. Our Rockville, MD IT consulting services will help ease the pressure of maintaining your IT infrastructure and provide the support your organization needs to prosper in the digital age.
We work with your business to evaluate its existing structure and then devise a strategy that aligns with your business' current and future goals. The professionals at TCB Inc understand your needs are constantly shifting as your business grows, and we are here to support your organizational growth development through our IT consulting services in Rockville. Here are some of the benefits of working with TCB Inc:
Meet Industry Compliance Requirements
Improved data security allows organizations that are in highly controlled fields – legal, financial, healthcare, and others – to meet and surpass their compliance requirements.
24/7 Monitoring & Support
Round-the-clock support and data backup logs grant businesses peace of mind knowing they are constantly in the right hands and will receive assistance the moment they need it.
Cost Efficient
Working with TCB Inc will effectively eliminate the need for an in-house IT support staff. This way, you only pay for IT consulting and support services when you require them.
Rapid Data Recovery & Data Backups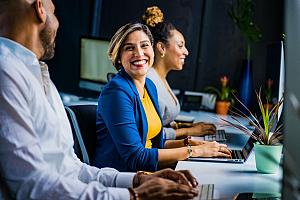 A combination of local and cloud backups allows for the fast restoration of all data – from block level to individual files – quickly, easily, and affordably. Your company's data can be stored in numerous ways, including off-site should you decide to move to the cloud. Your data backup plan will be tailored to your organization's unique needs – we develop solutions for you, and not what we feel the average business in Rockville should need.
Let us know how you would like your data to be stored, and we will create and implement an effective strategy for your organization. At TCB Inc, we will ensure your business gets exactly what it needs through data backup and disaster recovery services.
Reach Out To TCB For Expert IT Consulting In Rockville
We offer a complete suite of IT support options including computer data backup services. As a TCB Inc client, you have access to our IT specialists 24/7/365. And, with our exclusive flat fee pricing, all of this will be available a cost much less than hiring in-house IT employees or paying a huge one-time fee when your system crashes and you have no recovery system in place. Owning a data backup plan has never been more important than it is today. Your business cannot afford to suffer a data loss or breach – and as we all know, crashes do happen. Protect your organization from losing productivity, time, resources, and in some cases trust, when your system fails.
Get easy access to all your files through our Rockville, MD IT consulting, and data backup services. We have been assisting clients for nearly thirty years and will be sure your organization receives the same level of care as our former and existing clients. To receive immediate assistance with data backup and disaster recovery in Rockville, contact TCB Inc by phone at 703.204.2958 or request a consultation online today.