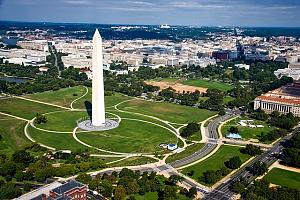 Through our Washington, DC IT consulting services, your organization can expect to adopt new technology, protect its data, and become IT-capable – all while saving time and money. Our team will perform an initial evaluation of your business' IT structure to understand its greatest risks and develop a unique solution to resolve them. We can work in tandem with your in-house IT department, or work as your outsourced IT department, to implement the most secure and reliable network for your organization.
When you are finally ready to adopt a modern solution for today's modern problems, let TCB Inc help you achieve your IT goals.
Our IT Consulting Services For Washington, DC
When you work with us, our team will address your most pressing IT-related issues and develop tailored solutions to resolve them. We work with your budget, and can even help you control what your budget should be if needed so that your organization can become well-beyond the industry standard in regard to IT proficiency. Here is a list of what our IT consulting services provide for businesses in the nation's capital:
---
Advantages Of Washington, DC IT Consulting Services
The professional IT consultants at TCB Inc are here to help make the most of your IT infrastructure. More importantly, our IT consulting services work to get your IT infrastructure to work with your business, minimizing frustrating delays and disruptions. TCB Inc delivers an array of IT services to Washington, DC to satisfy all of your organization's IT needs.
Saving Your Organization Time & Money
TCB Inc works to save you time and money by implementing custom plans that have been proven to work. We will make your IT infrastructure work cohesively with your business to prevent costly errors, such as breaches or data losses. By aligning your business's IT systems with its goals, productivity will surge, employee's satisfaction will increase, and your organization will improve its bottom line.
Our team is committed to providing long-lasting solutions for organizations that will work as long as possible in the ever-changing digital age. Let us help you implement a strategy that works exactly for you and not what we think works for the average business. Our Washington, DC IT consulting and support services are here to position your company well ahead of its competition with complete assurance in your IT infrastructure.
Devising & Implementing An IT Plan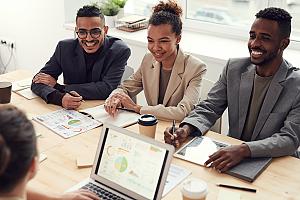 At TCB Inc, improving your IT infrastructure involves more than our team just applying changes based on risks – we will develop a tailored plan to both prevent issues and mitigate inevitable problems as they happen. Our team will be with you every step of the way after formulating the plan to ensure it is properly in place. After the application, we work to safeguard your structure is running effortlessly, conduct any upkeep requirements throughout the month, and perform updates as necessary. We are also on standby 24/7/365 to lend support when it is needed.
Solving Complex Compliance Issues
We understand that IT systems and networks, especially in the District of Columbia, can be heavily regulated. Our professional IT consultants will work to ensure your organization obtains compliance with current laws, as well as any future legislation that is signed into law. Through our Washington DC, IT consulting services, your organization will have full insight into what it must do to obtain compliance and receive ongoing support with maintaining compliance as new laws are passed.
Satisfying Unique Needs & Requirements
TCB Inc provides the same level of support – if not more – as an in-house IT department would. Let us grow with you by serving as your lone IT department or partnering with your current in-house IT department. From our initial discussion to ongoing network maintenance, our services will satisfy your DC organization's unique requirements. Our team of IT professionals offers the best services at the best price for any IT needs you to have. From compliance to cloud migration to Microsoft Office 365 support, we are here for you.
Protecting Against Data Loss & Security Breaches
We understand that Washington, DC businesses are often at the forefront of targeted data breaches – therefore, TCB Inc will help your organization adopt more secure systems. Our data backup and disaster recovery services – combined with our IT security services – will ensure your organization has a safety net in the event your data is lost or compromised. For a flat monthly fee, you will never have to worry about losing important documents or forfeiting money through lawsuits. Our team will help move your business to the cloud and update its hardware to improve its backup processes and safeguard its data.
Choose TCB Inc For Your IT Consulting Needs
Whether you are looking to acquire IT consulting services for a temporary project or require ongoing support, TCB Inc will be happy to help. We understand that one-size-fits-all approaches to IT security and support are never feasible for organizations looking to compete in their industry – thus, we take our proven strategies and modify them to fit the needs of your business.
Let us show you how easy and amenable it is to implement better IT solutions in your office. We will conduct our thorough IT consulting services for Washington businesses with our extensive knowledge and experience. As an organization that has been operating for nearly thirty years, you can expect to receive the same level of support that we have provided our former and existing clients. You and your employees will enjoy working with our team to overcome challenges, solve problems, and get your data as well-protected as possible. Build your reputation and expand your company's IT proficiency with TCB Inc.
If your organization wishes to receive support through our Washington, DC IT consulting services, call TCB Inc at 703.204.2958 or request a consultation online today.