When your organization wants to upgrade to a secure, modernized, and well-organized IT structure in the digital age, let TCB Inc help. We have nearly two decades of knowledge and expertise and will assist your organization through comprehensive Reston, VA IT consulting services.
IT Consulting in Reston, VA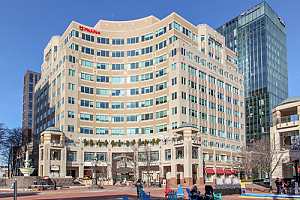 Our keen, ambitious, and knowledgeable team provides IT consulting services to a wide range of industry-leading businesses in Reston. We are here to satisfy all of your IT needs and requirements, and will address the most pressing issues with your current infrastructure. TCB Inc develops custom solutions to keep your organizations ahead of their competition, all with total transparency along the way to ensure they understand how their infrastructure has evolved.
Providing Cost-Effective Solutions
As a Reston business, you simply cannot afford to not have a strong IT infrastructure – finding the best IT plan is less complicated than you may think. With TCB Inc, your organization will be introduced to ground-breaking solutions that will save time and money in the long run. We advise you on how to make informed choices, expand your place of business, and become completely IT-capable in the digital landscape.
Answering Your Toughest IT Questions
How can you make knowledgeable decisions about your IT systems when you have inadequate insight into your existing infrastructure? When do you have time to maintain and update your existing IT systems in order to prevent bugs or glitches? We understand that IT is most likely not your business's strong suit – that is why we provide efficient and affordable Reston, VA IT consulting services.
Streamlining Your Processes
Our IT consultants are here to provide you with professional insight into how you can improve your IT infrastructure. No matter what your level of IT comprehension is — from new to experienced to somewhere in the middle — we can simplify your processes and make them easier to understand. The more knowledgeable you are about your organization's processes, the better decisions you will make for your business.
---
What We Do
Improving IT Infrastructure for Reston, VA Businesses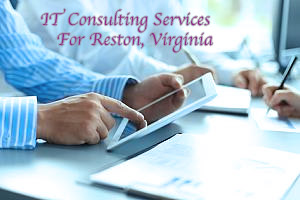 Whether you have an in-house IT department or would like us to function as one, TCB Inc has you covered. Our skills grow and change with you, so if you have an in-house IT team, we work in tandem with them to make their job easier and provide you with expert IT consulting solutions.
Vendor Management & Training
As a business executive, we know that your time is occupied. Our Reston, VA IT consulting services takes your IT issues off your hands while keeping you in the know of how your organization's IT infrastructure is performing. From vendor management to hosted services to employee exercise, we provide your business with all the IT support services it needs while assisting you with important decision-making.
Keep Your Business Up and Running
IT issues can be tough – nobody likes to work where the printer never prints, the network is always down, or you can never access the company login page. This hinders your employees' efficiency and ability to work in many way. How can your employees do their job when they are continually presented with IT issues they have no idea how to fix?
Improve Your Workplace
Let TCB Inc help improve your place of work by providing your business with superior Reston, VA IT consulting services. When your IT infrastructure functions easily and problems are handled, risks are managed, and hardware is up and running, employees are more productive and experience higher satisfaction. Improve your workplace with the help of TCB Inc's experienced IT consultants.
---
Technology Services for Organizations in Reston
The professionals at TCB Inc will work to bring total IT competence to your place of work. Whether this means providing managed IT support, virtual help desk services, or employee training, we have your back. Our specialized team will lend immediate support on-site or remotely the instant problems occur.
Before working with TCB Inc, we will collect data through an initial assessment of your IT infrastructure. From there, we will formulate an action plan tailored to your business in order to tackle challenges, manage risks and threats, and position you ahead of the competition.
Why Choose TCB Inc for IT Support Services?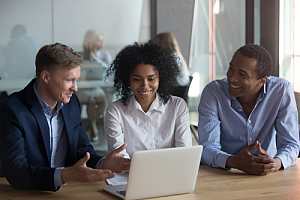 By choosing TCB Inc, you will work with a company that possesses the knowledge and expertise required to provide superior IT support services. We offer 24-hour IT support to meet the needs of any Reston business at an affordable rate.
We have been providing IT support services in Reston, VA and worldwide for over twenty-five years. Our IT professionals are specialists in their field and demonstrate superior knowledge when working with clients. Along with our leading infrastructure, vast resources, and partnerships with contractors, our clients have enhanced their routine and output with TCB Inc, never getting left behind in this ever-changing world of technology.
To begin receiving Reston, VA IT consulting services, speak to TCB Inc by calling 703.204.2958 or requesting a consultation online today.