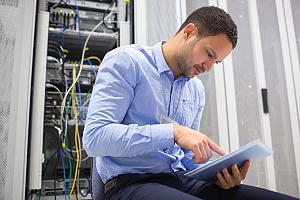 When you need managed IT services in Rockville, MD for your business, you need a firm that has extensive knowledge, amazing customer service, and is well-informed about today's IT industry. We've got all that and more at TCB Inc. We know that each business is unique in its risks, needs, and challenges, and we aim to work with you to overcome anything that may come your way. Our managed IT services allow you to focus on what matters most, growing your business.
We strive to help your business figure out tough IT decisions such as deciding between a cloud-based network or an on-site network. Or perhaps you'd like to consider the flexible and cost-efficient hybrid network, where your business can move from public to private cloud networks as needed. Whatever needs your company may have, we will find you a solution.
Our Managed IT Services For Rockville, Maryland
We have years of experience providing Rockville, Maryland businesses with affordable and comprehensive managed IT services. Our IT specialists ensure your businesses IT operations run flawlessly, quickly resolving any IT issues that may arise. Leave the stress of addressing IT related issues behind and hire the experts at TCB today.
Data Backup & Disaster Recovery
Businesses who have fallen victim to data breaches and cyber attacks have increased rapidly year over year. Not only does this mean businesses are now facing more risks and liabilities than ever before, but it also means businesses who do not frequently backup their data are vulnerable to a complete loss of data and are susceptible to damaging repercussions. Our Rockville, MD data backup & disaster recovery services ensure that even in the event of a breach or attack, businesses are able to recover their data and continue their operations.
Hosting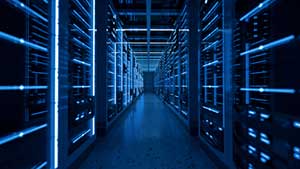 Finding a hosting provider may seem like a nominal task, but choosing a provider that has trouble keeping your website up can lead to a loss in customers and rankings in Google. In addition to unparalleled uptime percentages, our Rockville hosting services also makes it easier for businesses to manage their content through a variety of content management systems. Speak to the IT specialists at TCB for more information about our hosting services.
IT Assessments
With our IT assessments, businesses are granted full visibility over which areas of their IT infrastructure are working and the ability to identify potential IT security risks. An IT assessment consists of six components, including network management, network topology, network security, server infrastructure, network services and network applications.
IT Help Desk
Downtime to your IT infrastructure can mean thousands in lost revenue and without the assistance from an IT specialist, downtime can last much longer than it needs to be. For Rockville businesses who want to avoid unnecessary downtime, acquire the professional IT help desk services from TCB. We have years of experience providing top notch IT help desk support, ensuring businesses continue working efficiently.
IT Security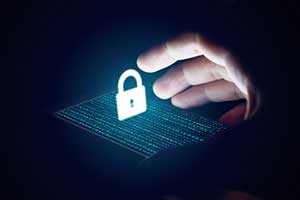 On average, a data breach can cost a business 3.92 million and for small to midsize businesses, that can mean the end of their business for good.
This is why businesses in Rockville turn to TCB for their IT security needs, as we have years of experience protecting businesses against detrimental IT risks and threats.
Network Installation & Integration
Regardless of the size of your business, without a properly installed and integrated network, the life of your business can be cut short. At TCB, we offer businesses professional network installation and integration services with speed, efficiency and reliability at the forefront of our minds.
Spam Filtering
By opening a suspicious email which contains a virus, your network and IT infrastructure is vulnerable to a litany of risks and vulnerabilities. As spear-phishing and ransomware attacks continue to rise, it has become increasingly important for businesses to utilize spam filtering software. Our spam filtering services ensure the safety and security of businesses for networks of all sizes.
What Sets Our Managed IT Services Apart From The Competition
You wouldn't trust the success of your business to just anybody, so don't trust your managed IT services in Rockville, MD to just any provider. As we've come to learn in our years of experience, the accomplishment of your business is directly related to an organized and secure IT infrastructure. Your data is more at risk than ever before and your clientele won't want to keep doing business with companies that are not up to date with technology.
Taking care of your managed IT services in Rockville, MD doesn't have to be an annoyance. We'll figure out what your business needs we'll work to respond to your challenges, exceed your outlooks, and take benefit of your opportunities.
The Best Partnerships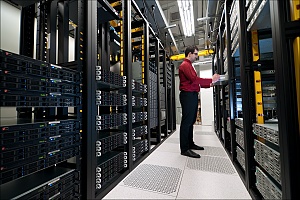 Our skilled team of IT specialists is ahead on the current technology updates and trends, as well as the knowledge of the best technology on the market. Our partnerships are part of what makes our team at TCB Inc. so boundless.
We partner with some of the top brands in the industry, such as Microsoft Office 365, and can further our knowledge with their products through our association with them. Let us bring this unmatched knowledge and talent to your team to fully assist your business' goals with skilled IT support.
Businesses Trust TCB Inc. To Manage Their IT Services
TCB Inc. has been serving the Rockville, MD area for more than fifteen years, and our team has years of experience in industry-leading technologies. Our managed IT services in Rockville are here to help your business improve and be more fruitful by helping you accomplish your goals with the help of IT proficiency. Your goals are our goals — so let us help you be successful with our IT support.
Preventative Maintenance
Our managed IT services in Rockville, MD operate on the viewpoint that the best maintenance is protective and preventative maintenance. While we won't fix whatever doesn't need to be fixed, we do save your business money by proactively keeping your systems in the finest shape.
This includes updating software, substituting components of hardware when they fail, and backing up your data to provide immediate recovery in the event of a system catastrophe.
Data Backup Services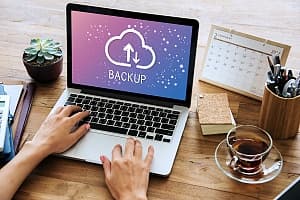 Imagine losing all of your data that wasn't recently backed up. The absolute volume of that data would be enough to toss any business into a twisting of downtime and loss of efficiency. This is not something your business needs, particularly when such things are avoidable with managed IT services. Backing up data is part of what keeps your business secure, but your network security also needs to be fully supportive of your business in order to avoid security breaches, as well as threats from viruses and malware.
While updating is important, having a Unified Threat Management (UTM) system can also help your business be as secure as possible. We help businesses determine exactly what they need through our IT Assessments. We know you're exhausted from dealing with IT letdowns, problems, and threats daily. We handle all of that and work to recover your system and implement a tailored strategic plan all for a flat fee every month.
Choose TCB Inc. For Your Rockville, MD Managed IT Services
With TCB Inc., you're choosing a company with an extensive amount of knowledge and skill to provide you with superior managed IT support services in Rockville, MD. We offer 24-hour IT service and support, flat fees, and a flexible support package to meet the needs of any business, large or small. Contact a TCB Sales Engineer today and let us take care of your company's unique needs. Give us a call at 703.204.2958 or request a consultation below.