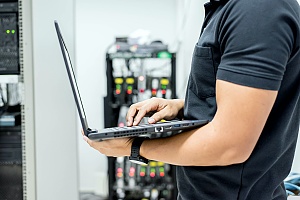 We know how time-consuming and expensive it can be to keep up with your company's IT department and services in Northern Virginia. As technology encompasses more and more of your business's components, you need to be able to spend more time focusing on what matters most – growing your essential business. Joining forces with TCB Inc. offers proactive managed IT services in Northern Virginia that skillfully manage your IT infrastructure while also preventing issues before they occur.
We provide a range of fundamental information technology management services for Northern Virginia businesses in addition to our 24/7/365 support.
Managed IT Services For Northern Virginia
TCB Inc. has been serving the Northern Virginia area with IT support for almost twenty years. Our team of specialists provides your business with service offerings of all types, from spam filtering to IT security.

---
What Sets Us Apart
Your search for an experienced and professional managed IT service provider in Northern Virginia is at an end. At TCB Inc., we are armed to handle your business's most important assets. To learn more about how TCB Inc. can help your business grow through proactive IT solutions, contact us today!
Exceptional Partnerships
We partner with some of the best technology leaders in the industry in order to provide you with managed IT outsourcing in Northern Virginia with the best knowledge, price on equipment, and technology services to better assist your needs. We're partnered with Microsoft, Apple, Dell, and other companies to give you more than just an IT company that knows about IT.
We're an IT company that has profound insight into the industry and we're able to bring unmatched knowledge and experience to your team. Whether you need us to function as your IT department or to enhance your existing IT department, our partnerships and IT professionals are here to serve you with our managed IT services.
Vendor Management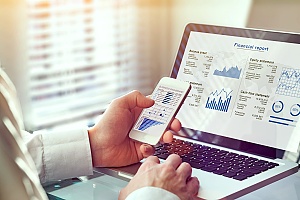 One of the IT services we provide for Northern Virginia area businesses is vendor management. If you're still spending time keeping up with your vendors, placing orders, and maintaining relationships, it's time to stop. TCB Inc. effectively manages your vendors while still keeping you fully informed. With full transparency, our vendor management services provide a way for you to efficiently manage your vendors while still saving valuable productivity time. We keep you fully aware of every step of the way.
Save yourself time and energy by having us handle this time-consuming need for your business goals. With our vendor management services, you won't have to try so hard to keep up with different vendors and orders — we've got it covered at TCB Inc.
Dedicated Help Desk Resources For Your Business
Our team of dedicated IT professionals is not only extremely knowledgeable but also extremely responsible. Our customer-oriented method of IT solutions that work for your business enables you to have peace of mind knowing we have your back no matter what IT issues may arise. At TCB Inc., our support team also functions as a virtual help desk, so we're just a phone call away when you'd prefer matters to be solved remotely. Alternatively, if you'd like an in-person visit, we'll be there as soon as possible. Our local site allows us to deliver you with the best managed IT support in the Northern Virginia area.
Cost Efficient & Flexible Services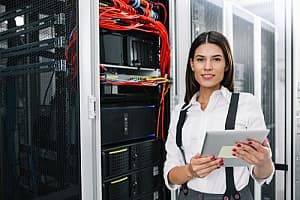 When you're ready to have support 24/7 whenever you need it, we welcome you to join forces with TCB Inc. For our flat fee every month, you'll never pay extra for services or collect a huge bill for IT support. We make all of our services cost-friendly and efficient for your company in Northern Virginia. Whether you need ongoing IT support or help for a one-time issue, we're here to help at TCB Inc. We provide your business with the opportunity to grow with competently managed IT services.
When you spend less time worrying about or dealing with common IT problems, you're able to better concentrate on your core business. Let a skilled team with years of experience take care of the rest.
Choose TCB For Your Northern VA Managed IT Services
With TCB, you're choosing a company with a wide amount of experience and expertise to provide you with superior managed IT services in Northern Virginia. We offer 24-hour IT service and support, flat fees, and a flexible support package to meet the needs of any business, large or small. We've been providing managed IT services in Northern Virginia and worldwide for more than fifteen years. Our IT administrators and staff are highly capable and are specialists in their field.
Along with our leading infrastructure, vast resources, and partnerships with suppliers, our clients have experienced that partnering TCB Inc. enhanced their performance and productivity, never leaving them behind in this ever-changing world of technology. Contact a TCB Sales Engineer today and let us take care of your company's unique needs. Give us a call at 703.204.2958 or request a consultation online.