The finest managed IT services in Herndon, VA are the ones that work to fully support your business's goals. Our team at TCB Inc. is here to improve your existing IT department or to function as your IT team. We'll get your business ahead of the competition by plummeting downtime, saving you money, and snowballing productivity, which helps you focus on what matters most – growing your business.
Managed IT Services For Herndon, VA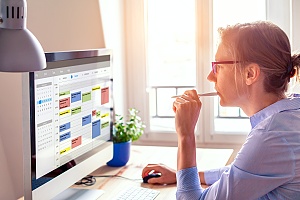 When you need managed IT services for your Herndon business, you need a firm that's got the knowledge, outstanding customer service, and is very knowledgeable about the IT industry. We've got all that and more at TCB Inc. You wouldn't trust the victory of your business to just anybody, so don't trust your IT services Herndon, VA to just any company.
As we've come to experience, the accomplishment of your business is knotted in with how IT capable it is. Your data is more at danger than ever and your clientele won't want to keep doing business with you if you're late on the times with technology.
---
What Sets Our Managed IT Services Apart
Part of having the best managed IT services in Herndon is creating and nourishing a supportive and cohesive IT infrastructure that allows your business to function optimally with no interruptions. Our services also allow your business to operate with peace of mind knowing your data is secure.
The Best Partnerships
Our partnerships are part of what makes our team at TCB Inc. so boundless. We partner with some of the top brands in the industry and can further our knowledge with their products through our association with them. Let us bring this unmatched knowledge and talent to your team to fully assist your business' goals with skilled IT support.
Trusted Managed IT Services
TCB Inc. has been serving the Herndon, VA area for more than fifteen years, and our team has years of experience in industry-leading technologies. Our managed IT services in Herndon, VA are here to help your business improve and be more fruitful by helping you accomplish your goals with the help of IT proficiency. Your goals are our goals — so let us help you be successful with our IT support.
Preventative Maintenance & Data Backup Services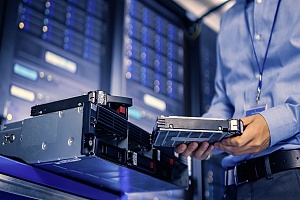 Our IT services in Herndon, VA is based on the idea that the best maintenance is preventative maintenance. While we won't fix whatever that doesn't need to be fixed, we do save your business time and money by proactively keeping your systems in the finest shape. This includes updating software, substituting components of hardware when they fail, and backing up your data to provide immediate recovery in the event of a system failure.
Imagine losing all of your data that was not recently backed up. The volume of that lost data would be enough to toss any business in a negative spiral and loss of efficiency. These types of issues are avoidable with managed IT service maintenance and backup recovery plans. We offer all of this, and more, with our flat-rate monthly fee.
Our Managed Services Help Create A More Efficient Workplace
One of the best things we have to offer at TCB Inc. is the development of your business's performance. We save you time by fully managing your IT services so that you don't have to. We know you're exhausted from dealing with IT letdowns, problems, and threats on a daily basis. We handle all of those issues and work to recover your system and implement a tailored strategic plan. With our IT services in Herndon, VA, we offer room for your business to grow, where employees value their job, managers have more time to focus, and your business has the time, energy, and resources to blossom.
Choose TCB Inc. For Your Herndon Managed IT Services
No matter your size, budget, or location, we're a provider that's here to serve you. Our team of dedicated IT professionals provides innovative IT solutions and works with you personally to determine your goals. By monitoring your IT systems, maintaining your hardware and software, and improving performance, you'll wonder how you ever functioned without our IT services! Contact us today to learn how our IT services in Herndon, VA can help your business.