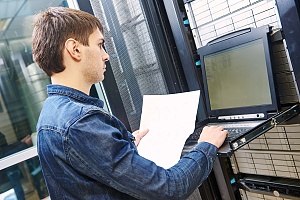 TCB Inc. is one of the top local providers of IT services in Sterling, VA. Our solutions have been making our customer's workplaces more fruitful for over fifteen years. Our passion for proactive IT solutions and our educated team is here to work with you and your business to deliver the best managed IT services in Sterling, VA. We offer many different services all for a flat fee every month. Stop wasting time, energy, and resources on your business's IT infrastructure. We've got the knowledge to handle your software, hardware, and network needs while saving your business time and money. Let us help you focus on what matters most – growing your essential business.
Flexible Managed IT Services Provider In Sterling, VA
We know that every business is diverse, and flexibility is an integral constituent of what makes our managed IT services in Sterling, VA the best in the area. We'll function as your IT department: providing a full consultation, years of experience, on-site help and training, and more. Our flexibility enables you to stay focused on your business, be more productive, and save money. Your goals are our goals — so let us help you be successful with our IT support and managed IT services. Not entirely sure what network architecture works for your business? That's what we're here for.
We help your business figure out whether a cloud-based network or an on-site network will work better for you. Or perhaps you'd like to consider the flexible and cost-efficient hybrid network, where your business can move from public to private cloud networks as needed. We've got you covered at TCB Inc.
Microsoft Office 365 Support
Looking for a Microsoft Office 365 consultant? We provide this service as part of our IT services in Sterling, VA. Microsoft Office 365 is a state-of-the-art business software solution that allows users to access the Microsoft Office suite of products from anywhere with an Internet connection. But how do you implement all the features of this brilliant technology tool? With our managed IT services, we help you leverage Office 365 to your advantage. By transitioning to the cloud, your company is able to save money and access Office 365 from any location.
Outsourced Virtual Help Desk
Businesses face IT problems daily — from hardware and software glitches to network connectivity. With our virtual help desk as part of our managed IT services in Sterling, VA, you'll never have to worry about having support when you need it. We'll help solve any IT problems you're having in-person or over the phone. We can also help lessen the weight your in-house IT team is facing, or we'll function as the IT department for your business regardless of its size. Our enthusiastic team of specialists is committed to providing the best managed IT services in Sterling, VA. With the best customer service and expertise in Sterling, VA, let us show you how effective and receptive our virtual help desk can be.
Secure Managed Security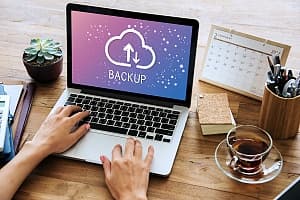 We take the time to present you with top solutions so that all your mechanisms work together flawlessly. We know that the best security measures are preventative and protective, so we work with you to ensure your network is protected properly. We also provide online or hands-on drills for your staff so that you're better prepared to handle any security problems that may arise and avert them before they happen. We offer our services all for a flat fee every month. We know how tiring it can be when your IT equipment doesn't work as planned — let us lessen that hindrance and be hands-on about solutions. Just another way TCB Inc. works to help improve efficiency and security for your IT infrastructure.
Our Managed IT Services For Sterling, VA
TCB Inc knows that even the most IT-capable workplace can experience problems they may not be able to fix. Because of this, we offer comprehensive Sterling, VA managed IT services to help organizations in and around the area improve their processes and minimize disruptions. Our team of IT professionals will provide your business with peace of mind knowing its toughest of IT-related issues are being prevented and mitigated. Here are the primary IT solutions we provide to organizations in Sterling:
Data Backup & Disaster Recovery
If your organization suffers a sudden data loss, it may result in more than just headaches — depending on the sensitivity of the information, clients may take legal action against you. In order to prevent this from occurring, TCB Inc offers data backup & disaster recovery services to ensure that any lost or stolen data can be easily retrieved. This way, you never have to worry about recovering documents in the event of a natural disaster, cyber attack or other incident resulting in the loss or theft of data.
Hosting
In the digital age, consumers have become so used to instant gratification to where they will immediately search for a competitor's product if they cannot immediately receive one. This holds true for websites, as most users will only wait a few seconds for a website to load before they navigate to a different site to find the services they require. Fortunately, TCB Inc has several years of experience providing organizations with Sterling, VA web hosting services to provide a significant speed boost and maintain an almost 100% website uptime.
IT Assessments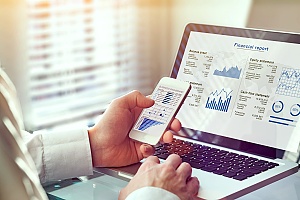 Has your organization made (or does it intend to make) any recent upgrades to its software and hardware? If so, there may be significant issues that could arise without anyone in your company knowing. TCB Inc provides thorough IT assessments to help you gain a better understanding of your organization's IT infrastructure and identify any risks before they become severe. Our experts will conduct a sequence of comprehensive IT assessments to develop and administer any necessary changes to the IT infrastructure and its related operations.
IT Help Desk
TCB Inc offers professional IT help desk services to provide assistance to organizations that have adopted new systems, networks, software and more. With the right team of IT specialists, you can prevent IT-related problems from becoming a disruption or even a stoppage if your employees get stuck attempting to fix a problem that is beyond there control. Let TCB Inc help your organization in Sterling with our 24/7/365 phone, email and chat support lines — we can assist your employees remotely or onsite.
IT Security
Modern-day organizations now have a lot to consider when developing software or implementing new technologies. On top of bugs and software crashes, businesses have to worry about the possibility of a cyber attack or data breach. However, TCB Inc is here to help prevent and mitigate security threats through Sterling, VA IT security services. We will work to ensure that new potential risks and vulnerabilities are identified and resolved as quickly as possible, and will utilize all of our energy and resources to mitigate a data breach or cyber attack if one were to occur.
Network Installation & Integration
Without the assistance of a managed IT services company, attempting to install a network and integrate it with your systems and software can be difficult and even create a variety of problems. Our network installation and integration services provide Sterling-area businesses with a professional network installation that is guaranteed to work with their new or current infrastructure. Let us grant your organization peace of mind knowing its network is set up properly and will not cause any complications due to device incompatibility.
Spam Filtering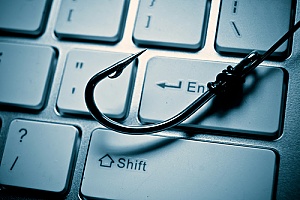 Spear-fishing and ransomware attacks are among the most common forms of spam emails businesses face today. With malicious individuals finding new ways to scam organizations every day, it is important to seek protection. TCB Inc offers spam filtering services to prevent emails posing as organization officials from reaching your employees and ensure that emails under your name are only coming from you and not an individual attempting to steal company money or information.
Why Choose TCB Inc. For Your Managed IT Services?
With TCB Inc., you're choosing a company with a wide amount of experience and expertise to provide you with superior managed IT support in Sterling, VA. We offer 24-hour IT service and support, flat fees, and a flexible support package to meet the needs of any business, large or small. We've been providing IT support services in Sterling and worldwide for more than fifteen years. Our IT administrators and staff are highly capable and are specialists in their field. Along with our leading infrastructure, vast resources, and partnerships with suppliers, our clients have experienced that partnering with TCB Inc. optimized their performance and productivity, never leaving them behind in this ever-changing world of technology. Give us a call at 703.204.2958 or request a consultation online.