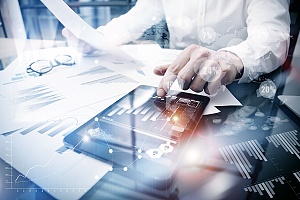 It can be expensive and time-consuming to start and oversee an in-house IT department. Companies cannot afford to not have IT support when it comes to business these days. With security breaches taking precedence more often, your firm is always at risk. Small and medium-sized businesses are just as defenseless today as large companies when it comes to security. If your business doesn't have a secure system, Unified Threat Management (UTM), or even a cohesive IT structure, it's time to bring a team of experts to help.
Whether you have an in-house IT team or need us to act as your own, we're here to provide managed IT services in Bethesda, MD.
Your Managed IT Services Specialists In Bethesda, MD
TCB Inc. has a knowledgeable team of IT professionals dedicated to refining your specific IT needs. When your business needs a managed IT services company in Bethesda, MD that accommodates all your needs, let us work with you personally to keep your business secure. Your goals are our goals — so let us help you be successful with our IT support and managed IT services.
Not entirely sure what network architecture works for your business? That's what we're here for. We help your business figure out whether a cloud-based network or an on-site network will work better for you. Or perhaps you'd like to consider the flexible and cost-efficient hybrid network, where your business can move from public to private cloud networks as needed. Whatever you need, TCB Inc. can help.
Our Managed IT Services For Bethesda, Maryland
With the litany of issues that can arise from running a business, do not let an IT related issue be one of them. The managed IT services we offer provide Bethesda, MD businesses with peace of mind knowing their IT operations are being handled by IT experts at TCB. Let the IT specialists at TCB manage the IT side of the house, while you focus on growing your book of business.
Data Backup & Disaster Recovery
Not only does losing data cause a headache for victims of cyber attacks and data breaches, but also brings a plethora of legal issues which can cause a business to fail. Fortunately, Maryland businesses can mitigate these risks by acquiring data backup & disaster recovery services with TCB. Ensure your business is able to recover valuable data in the event of a cyber attack or data breach.
Hosting
Like it or not, this has become an age of instant gratification. When it comes to websites, users will only wait a few seconds for a website to load before they decide to move on to another site to find the services they are looking for. With the over-saturation of competitors most industries face, it is crucial to the growth of your business to ensure your website is fast and ready to handle large volumes of website traffic. At TCB, we have years of experience providing businesses with reliable hosting services which boost the speed of websites and maintain almost 100% uptime.
IT Assessments
Over time, businesses upgrade their hardware and software, which means IT security risks may potentially arise without notice. Through an IT assessment, these businesses are able to have complete visibility over their infrastructure and are able to identify these risks before they cause problems. The Maryland IT assessments performed by TCB allow businesses the ability to make adjustments and improvements, ensuring their infrastructure is continuously strong and secure.
IT Help Desk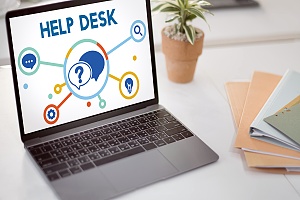 What is worse than running into an IT related problem that causes your workflow to slow down or even halt to a stop? With professional IT help desk services, those problems are no longer an issue.
TCB's experienced IT help desk staff has years of experience providing expert IT support to Bethesda, Maryland businesses. Our specialists are available for a phone call, email or chat 24 hours a day, 7 days a week.
IT Security
In addition to the rise of cyber attacks and data breaches companies are now facing, growing businesses also face the threat of data loss as their IT infrastructure evolves. Unfortunately, data breaches and cyber attacks have the potential to close businesses for good. With the IT security services at TCB, businesses can focus on growing their business without having to worry about breaches or attacks. Our IT security specialists ensure new risks and vulnerabilities in IT infrastructures are identified and taken care of, before they take a turn for the worse.
Network Installation & Integration
For growing businesses, network installation and integration can be a headache and without the assistance from an IT professional, the functionality and stability of these networks can cause major problems. With TCB's network installation and integration services, businesses can rest easy knowing their network is setup properly (with expansion in mind) and running smoothly.
Spam Filtering
Due to the rise of spear-phishing and ransomware attacks, Bethesda, Maryland businesses have become increasingly vulnerable to viruses and cyber attacks. The professional spam filtering services at TCB stop email threats in their tracks, before they are able to reach your network.
What Sets TCB Apart From The Rest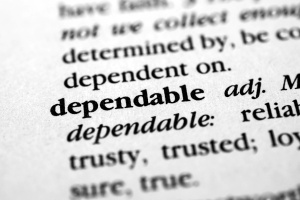 We offer all of our services and more with our managed IT services in Bethesda, MD. Today, small and medium-sized businesses are just as much in jeopardy as larger corporations for risks such as data theft and security breaches. End-user error can sometimes be accountable for these problems — we'll help train your employees to know what to look for to minimize risk.
Our team at TCB Inc. aims to get your business fully secure. Give us a call today and not once worry about security or other IT problems again!
Air Tight Security
We take the time to present you with integrated solutions so that all your defense mechanisms work together flawlessly. We know that the best security procedures are protective ones, so we work with you to ensure your network is protected. We'll also keep on top of updates and handle any upkeep included in our simple monthly fee.
While many people have at least an elementary knowledge base of IT software and equipment, many people don't understand how to spot and avoid a phishing email or malicious software. We provide online or hands-on drills for your staff so that you're better prepared to handle these types of problems and avert them before they happen. Just another way TCB Inc. works to help improve security for your IT infrastructure.
We Offer Several IT Support Services Including Virtual Help Desk
With our virtual hosted services, you get to select whether you'd like to have a hybrid in-house IT infrastructure combined with our virtual services or a solely remote location. Our devoted data center provides a completely safe location if you choose to go the cloud-based route.
We tailor your managed IT services to your company because we know that one singular solution does not fit all companies. With the best customer service and expertise in Bethesda, MD, let us show you how effective and receptive our virtual services can be.
Seamless Integration
Our solutions are designed to integrate seamlessly into your existing technology. We work non-stop with your team in order to provide the finest managed IT services in Bethesda, MD. We'll support your current technology and help make the most of the lifetime of your network. If you'd like us to shape a new network platform, we can do that too.
Why Choose TCB Inc. For Your Managed IT Services
With TCB Inc., you're choosing a company with an extensive amount of knowledge and skill to provide you with superior IT support services in Bethesda, MD. We offer 24-hour IT service and support, flat fees, and a flexible support package to meet the needs of any business, large or small. Contact a TCB Sales Engineer today and let us take care of your company's unique needs. Give us a call at 703.204.2958 or request a consultation below.