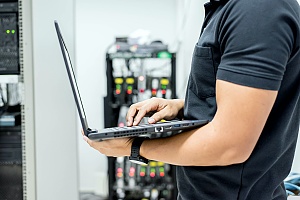 The benefits of working with a company experienced with managed IT services are invaluable. Get ahead of your competition by reducing downtime, saving money, and boosting your company's productivity. In today's digital world, companies cannot afford to not have managed IT support. With security breaches taking place more often, your business is always at risk. Small and medium-sized businesses are just as vulnerable today as large companies when it comes to security.
If your business doesn't have a secure system, Unified Threat Management (UTM), or even a cohesive IT infrastructure, it's time to bring in a team of specialists to help. Whether you have an in-house IT department or need us to function as one, we're here for your Leesburg, VA managed IT services.
Managed IT Services For Leesburg, VA
TCB Inc. has an experienced team of specialists dedicated to and extremely educated in the IT industry. When your business needs managed IT services in Leesburg, VA that shelters all your needs, let us work with you personally to keep your business secure. There's no need to have a large or expensive physical network anymore. Your infrastructure can be easily moved to the cloud, where you'll be able to contact your network securely from anywhere with an Internet connection.
---
The Difference Between TCB & Other MSPs
Working with TCB Inc. will help you focus on what is most important – growing your business. Our team at TCB Inc. aims to help Leesburg, VA businesses keep their IT services managed, efficient, and secure. Whether you're considering transferring to the cloud or you've already done so, hosted services with TCB Inc. would put your mind at ease for your secure managed IT services in Leesburg, VA.
Cloud-Based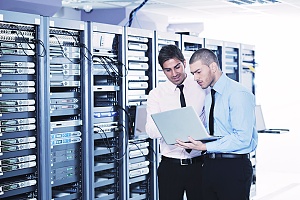 With our remote hosted services, you get to choose whether you'd like to have a hybrid in-house infrastructure combined with our remote services or a solely remote location. Our dedicated data center provides a completely secure location if you choose cloud-based hosted IT services in Leesburg, VA with us.
Cloud-based hosting also saves your business money because it's easy to upsurge capacity and add features without much effort and no hardware accompaniments. We professionally manage your cloud applications and cloud computing services so you don't have to. Spend more time doing what you love and less time worrying about IT issues. We've got you covered with our services in Leesburg, VA.
Cost-Efficient
Having a team like TCB Inc's experienced, diverse, and passionate IT team supporting your business's goals means more time for you to stay focused on your business, while we take care of your managed IT services in Leesburg, VA. You'll be surprised at how affordable our services are. Part of having the best managed IT services in Leesburg, VA is having access to a supportive and cohesive IT structure that lets your business function optimally with no pauses. Our services also allow your business to operate with peace of mind knowing your data is secure.
Years Of Experience
TCB Inc. has been serving the Leesburg, VA area for more than fifteen years, and our team has years of experience in industry-leading technologies. Our managed IT services in Leesburg, VA are here to help your business improve and be more fruitful by helping you accomplish your goals with the help of IT proficiency. Your goals are our goals — so let us help you be successful with our IT support.
Reach Out To TCB Inc. For Expert Managed IT Services
With TCB Inc., you're choosing a company with an extensive amount of knowledge and skill to provide you with superior managed IT support services in Leesburg, VA. We offer 24-hour IT service and support, flat fees, and a flexible support package to meet the needs of any business, large or small. Contact a TCB Sales Engineer today and let us take care of your company's unique needs. Give us a call at 703.204.2958 or request a consultation online.