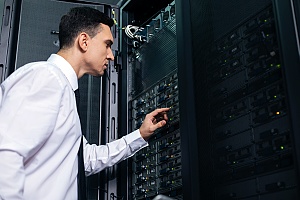 Does your current managed IT service provider give you the tailored care your business needs and deserves? At TCB Inc., we value our client's differences. We know that each business is unique in its risks, needs, and challenges, and we aim to work with you to overcome anything that may come your way. Our services allow you to focus on what matters most – growing your business. Not entirely sure what network architecture works for your business? That's what we're here for.
We help your business figure out whether a cloud-based network or an on-site network will work better for you. Or perhaps you'd like to consider the flexible and cost-efficient hybrid network, where your business can move from public to private cloud networks as needed. Whatever needs your company may have, we will find you a solution.
Managed IT Services For Manassas, VA
Even though many businesses provide similar technology and services, each business functions differently. What makes our clients unique is also what makes them fruitful. We can help you be even more fruitful with our tailored managed IT services in Manassas, VA. We offer remote hosted services in addition to on-site support. If you'd like us to train your staff to be a little more IT effective, we can help with that, too. We provide all this and more at TCB Inc.
---
What Sets Our Managed IT Services Apart
We fully support your business by assessing your IT infrastructure, coming up with a tailored plan to support, preserve, and protect it, and then working with you to accomplish the plan. We back up your data as often as you'd like us to for your needs.
Flexible Technology Management Options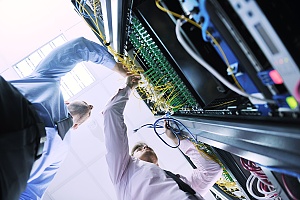 We know that every business is diverse, and flexibility is an essential constituent of what makes our IT services in Manassas, VA the best in the area. We'll function as your IT department: providing full consultation, years of experience, on-site help and training, and more.
Our flexibility allows you to stay focused on your business, be more productive, and save money. What more could you want for your managed IT services in Manassas, VA?
Cost-Efficient Services
Our IT services in Manassas, VA focus around the viewpoint that the best maintenance is protective maintenance. While we won't fix something that doesn't need to be fixed, we do save your business money by proactively keeping your systems in the finest shape. This includes updating software, substituting components of hardware when they fail, and backing up your data to provide immediate recovery in the event of a system catastrophe. Our protective maintenance, included in our flat monthly fee, helps you save money in the long and short term.
Virtual Help Desk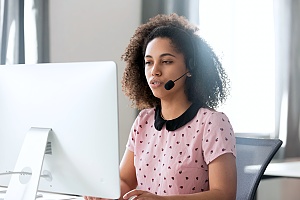 Imagine losing all of your data that wasn't recently backed up. The absolute volume of that data would be enough to toss any business into a twisting of downtime and loss of efficiency.
This is not something your business needs, particularly when such things are so avoidable with managed IT services in Manassas, VA maintenance. At TCB Inc., we offer extensive data backup and disaster recovery options to keep you safe and your worrying low.
Customer Oriented
Our strategies are tailored to your business and its budget. You want your systems to last a long time – we help you achieve that goal with our managed IT services in Manassas, VA. We're able to outlast the life of your hardware, stop security breaches, and keep your network running consecutively smoothly well past its life expectancy with our exceptional IT services.
Why Choose TCB Inc. for Your Managed IT Services?
With TCB Inc., you're choosing a company with an extensive amount of knowledge and expertise to provide you with the best managed IT support services in Manassas, VA. We offer 24-hour IT service and support, flat fees, and flexible support to meet the needs of any business, large or small. For your IT services in Manassas, VA, our team at TCB Inc. is here to get you the best services at an affordable price, all with the highest customer gratification and increased efficiency! Contact a TCB Sales Engineer today and let us take care of your company's unique needs. Give us a call at 703.204.2958 or request a consultation online.