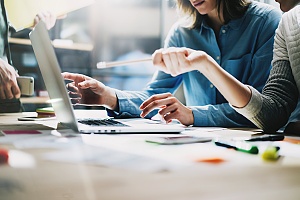 Managing and overseeing an in-house IT department can be expensive and time-consuming. Companies cannot afford to not have IT support when it comes to business these days. With security breaches taking precedence more often, businesses are always at risk. If your business doesn't have a secure system, Unified Threat Management (UTM), or even a cohesive IT structure, it's time to bring a team of experts to help. Whether you have an in-house IT team or need us to act as your own, we're here to provide expert managed IT services in Fairfax, VA.
Choose An Experienced Fairfax Managed IT Service Provider
Our goal is to deliver businesses with the best managed IT services in Fairfax, VA so that those businesses can focus on what is most important – securing their place as a top leader in their industry. For a simple flat fee every month, our variety of services are available to you at any time of day or night. Trusting your IT services — which are progressively united with your success as a company — to a business that can't deliver the best IT services in Fairfax, VA is a chance you can't afford to take in today's digital world.
TCB Inc. has been serving the Fairfax, VA area for more than fifteen years, and our team has years of experience and valuable knowledge in industry-leading technologies. Our managed IT services in Fairfax, VA, such as virtual IT help desk, are here to help your business be even better and more fruitful by helping you accomplish your goals while assisting you with IT proficiency and computer literacy. Your goals are our goals — so let us help you be successful with our IT support and managed IT services.
Managed IT Services For Fairfax VA Businesses
As technology continues to evolve, new IT-related issues and vulnerabilities are introduced. By partnering with TCB Inc to receive managed IT services in Fairfax, VA, your organization can reduce its chance of experiencing one of these risks and rest easy knowing it is in the right hands in the event a risk turns into a threat. Here is what we have to offer for Fairfax area businesses:
Data Backup & Disaster Recovery
In the event of a natural disaster or data breach, your organization could face several legal ramifications if you or a client loses access to important data. However, with the right data backup & disaster recovery services from TCB Inc, you can protect your company from losing access to documents and other forms of data. We offer several different backup methods and use the cloud to ensure your most recent data is restored after a disaster or cyber-attack occurs.
View Data Backup & Disaster Recovery Services
Hosting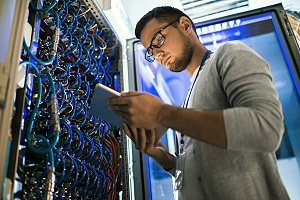 The speed and reliability of your website have never been more important — web users generally allow up to 3 seconds for a site to completely load before moving onto another site to find the services they need. With the over-saturation of competitors faced by most industries, especially in Fairfax, it is essential for your organization to maintain a fast website that can handle a large volume of website traffic.
TCB Inc has extensive experience providing reliable hosting services to increase website speed and ensure an almost-perfect uptime percentage.
IT Assessments
As businesses begin to implement new hardware and software into their IT infrastructure, a new set of risks and complications may arise without ever going noticed. Therefore, TCB Inc provides comprehensive IT assessments to ensure organizations have complete visibility over their network and can identify risks before they become worse. The IT assessments we perform will allow your company to make continuous improvements and adjustments, ensuring your infrastructure is always strong, secure, reliable, and easy to navigate.
IT Help Desk
When your organization faces IT-related problems, it can lead to a disruption or even a stoppage, especially if your employees spend their time attempting to fix issues that are beyond their control. At TCB Inc, we take pride in our ability to offer Fairfax, VA IT help desk services to help organizations prevent and mitigate issues that occur within their IT infrastructure. Our IT professionals are available 24/7/365 and are always a phone call, email, or chat away from lending support.
IT Security
It has become increasingly important for businesses to secure their systems with the ever-growing risks of cyber-attacks and data breaches. TCB Inc offers IT security services to organizations in Fairfax so they can increase the protection of their systems and software while reducing the chance of a data breach or other IT security-related incident. Our specialists will ensure that potential risks and vulnerabilities are taken care of before they become a larger issue, and will devote all of our attention toward mitigating an incident in the event something happens.
Network Installation & Integration
If your network is not installed correctly, its functionality and stability may lead to significant IT-related problems or even cause your systems to crash. Fortunately, the experts at TCB Inc have extensive experience with network installation and integration to connect networks with current or new systems and software. We will work to ensure your organization's network will run as smoothly and efficiently as possible (with expansion in mind) to put your employees at peace of mind knowing their devices are running complication-free.
View Network Installation & Integration Services
Spam Filtering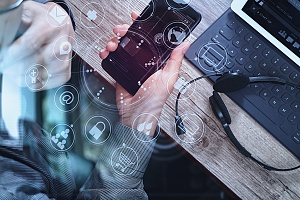 Spam emails now consist of not only useless promotions but also deceiving and potentially harmful messages. With ransomware and spear-fishing attacks on the rise, organizations must protect themselves from financial loss due to emails that appear legitimate to employees.
At TCB Inc, we offer Fairfax, VA spam filtering services to prevent malicious emails from reaching your email server and ensure that emails under names of company members are only coming from within the organization. This way, you can stop spam emails from impacting your organization and never see a fraudulent email in your company's inbox again.
Choose TCB Inc. For Your Managed IT Services In Fairfax, VA
With TCB Inc., you're choosing a company with an extensive amount of experience and expertise to provide you with superior IT support services in Fairfax, VA. We offer 24-hour IT service and support, flat fees, and a flexible support package to meet the needs of any business, large or small. Contact a TCB Sales Engineer today and let us take care of your company's unique needs. Give us a call at 703.204.2958 or request a consultation online.