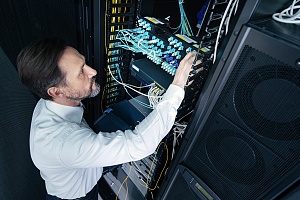 Does your current managed IT provider give you the custom-made attention your business needs and earns? Taking the time to understand our customers is what we do best at TCB Inc. Starting and overseeing an in-house IT department can be a laborious task. Outsourcing your company's IT services in Springfield, VA with a resident and experienced company like TCB Inc. can save your business time and money while delivering great IT solutions. Our managed IT service solutions will help you focus on what matters most – growing your business.
Managed IT Services For Springfield, VA
We offer many different services all for a flat monthly fee. We've got the knowledge to handle your software, hardware, and network needs while saving your business time and money. TCB Inc. is one of the foremost local providers of managed IT services in Springfield, VA.
---
MSP Of Choice For Springfield Businesses
Our solutions have been making our customer's workplaces more fruitful for over fifteen years. Our passion for proactive IT solutions and our knowledgeable team is here to work with you and your business to deliver the best managed IT services in Springfield, VA.
Trusted Managed IT Services In The Springfield, VA Area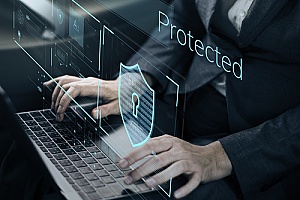 TCB Inc. has been serving the Springfield, VA local area with our managed IT support services for almost twenty years. Our team of specialists provides your business with service offerings of all types, from virtual help desk to data backup & disaster recovery. Who else is better armed to handle your business's most significant assets? To learn more about how TCB Inc. can support your business' growth through active IT solutions, contact us today!
Cost-Efficient Services
Solutions have never been as efficient or cost-friendly as they are with TCB Inc. For all of your managed IT services in Springfield, VA, we're here to help. Stop wasting time on solutions that just get you by. We'll help you overcome your challenges, as well as your set and maintain future goals, to deliver an innovative and consistent IT support plan specially tailored just for you. While we won't fix something that doesn't need to be fixed, we do save your business money by proactively keeping your systems in the finest shape. This includes updating software, substituting components of hardware when they fail, and backing up your data to provide immediate recovery in the event of a system catastrophe. Our protective maintenance, included in our flat monthly fee, helps you save money in the long and short term.
Virtual Help Desk
A virtual help desk can substitute the need for a costly in-house team or complement your current in-house IT team for IT matters that are multifaceted and unavoidable. We know you'd rather like your staff to keep concentrating on your sole business, and we help you to achieve that with our managed IT services in Springfield, VA. Imagine losing all of your data that wasn't recently backed up. The absolute volume of that data would be enough to toss any business into a twisting of downtime and loss of efficiency. This is not something your business needs, particularly when such things are so avoidable with managed IT service maintenance. At TCB Inc., we offer extensive data backup and disaster recovery options to keep you safe and your worrying low.
Flexible & Professional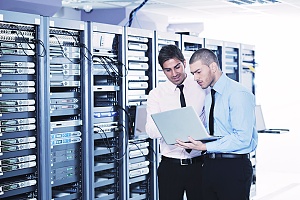 We understand that every business is different, and flexibility is an integral component of what makes our IT services in Springfield, VA the best in the area. We'll function as your IT department: providing thorough consultations, years of expert experience, on-site help and training, and more. Or, if you have an existing IT support team, we'll help to improve their skills and fill in the gaps to augment the services you're already receiving. Our flexibility enables you to stay focused on your business, be more productive, and save money. What more could you want for your managed IT services in Springfield, VA?
Choose TCB Inc. For Your Springfield Managed IT Services
With TCB Inc., you're choosing a company with a wide amount of knowledge to provide you with superior IT support services in Springfield. We offer 24-hour IT service and support, flat fees, and a flexible support package to meet the needs of any business, big or small. We've been providing IT support services in Springfield, VA for more than fifteen years. Our IT administrators and staff are highly fit and are specialists in their field. Along with our leading infrastructure, vast resources, and partnerships with suppliers, our clients have experienced that partnering with TCB Inc. enhanced their routine and output, never leaving them behind in this ever-changing world of technology. Contact a TCB Sales Engineer today and let us take care of your company's unique needs. Give us a call at 703.204.2958 or request a consultation online.