It can be expensive and time-consuming to start and oversee an in-house IT department. Subcontracting your company's managed IT services in Merrifield, VA with a local and experienced company like TCB Inc. can save you valuable resources.
Managed IT Services For Merrifield, VA
We know that every business is diverse, and flexibility is an integral constituent of what makes our managed IT services in Merrifield, VA the best in the area. We'll function as your IT department: providing a full consultation, years of experience, on-site help and training, and more. Our flexibility enables you to stay focused on your business, be more productive, and save money. What more could you want for your managed IT services in Merrifield, VA?
---
What Sets Our Merrifield Managed IT Services Apart
Our goal is to get you ahead of your competition by reducing downtime, saving money, and boosting your company's productivity. Working with our team will help you focus on what is most important – growing your business.
Flexible & Secure Service
Taking care of your managed IT services in Merrifield, VA doesn't have to be a hassle. We'll figure out what exactly your business needs through our IT Assessments and together we'll respond to your challenges, exceed your outlooks, and take charge of your opportunities. Part of having the best managed IT services is creating and nourishing a supportive and cohesive IT infrastructure that allows your business to function optimally with no interruptions. Our services also allow your business to operate with peace of mind knowing your data is secure.
Seamless Integration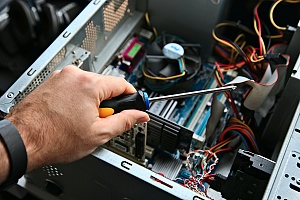 Our solutions are intended to integrate flawlessly into your existing technology. We work around the clock with your team to provide the finest managed IT solutions in Merrifield, VA. We'll support your current technology and help make the most of the lifetime of your network.
While we won't fix whatever that doesn't need to be fixed, we do save your business time and money by proactively keeping your systems in the finest shape. This includes updating software, substituting components of hardware when they fail, and backing up your data to provide immediate recovery in the event of a system failure.
Managed Security
We take the time to bring you with top solutions so that all your mechanisms work together flawlessly. We know that the best security measures are preventative and protective, so we work with you to ensure your network is protected. We also provide online or hands-on drills for your staff so that you're better prepared to handle any security problems that may arise and avert them before they happen. Just another way TCB Inc. works to help improve security for your IT infrastructure.
Cost Efficient Services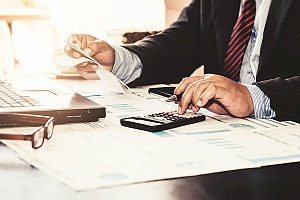 Think you can't afford the best managed IT services in Merrifield, VA? Think again. We offer our wide variety of services all for a flat fee every month. We know how tiresome it can be when your IT equipment doesn't work as planned — let us lessen that hindrance and be hands-on about solutions. With IT entwined with the business world now, you need to have your safety measures updated, your hardware running easily, and your software and network fully efficient.
Without a proper IT structure, your business will fall behind in today's digital world. Our managed IT services in Merrifield, VA are here to protect you and to ensure you never waste valued business time on IT issues again. You'll be astonished how easy and cost-friendly it is to use our services. And since our expert team is available to you 24/7/365, you'll never have to fear about not having conventional support there when you need it.
Choose TCB Inc. For Your Managed IT Services In Merrifield, VA
With TCB Inc., you're choosing a company with extensive knowledge and expertise to provide you with superior IT support services in Merrifield, VA. We offer 24-hour IT service and support, flat fees, and a flexible support package to meet the needs of any business, large or small. We've been providing IT support services in Merrifield, VA for more than fifteen years. Our IT administrators and staff are highly qualified and are experts in their field.
Along with our leading infrastructure, vast resources, and partnerships with suppliers, our clients have experienced that partnering with TCB Inc. optimized their performance and productivity, never leaving them behind in this ever-changing world of technology. Contact a TCB Sales Engineer today and let us take care of your company's unique needs. Give us a call at 703.204.2958 or request a consultation online.