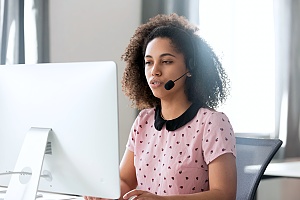 Don't let the phrase "outsourcing" throw you off when you're thinking of hiring an expert team to take care of your managed IT services in Reston, VA. TCB Inc. is a local, knowledgeable, and reliable company in the Reston, VA area. Trusting your IT services — which are increasingly combined with your success as a business — to a company that can't deliver the best IT services in Reston, VA is a stake you can't afford to take in today's digital world. Trust a company that has over fifteen years of background doing what they do best – providing exceptional IT managed IT services in Reston, VA with customer-driven care and valuable experience.
Our Managed IT Services For Reston, VA
The technology industry is unpredictable and always changing — as a result, new IT-related risks, complications, and vulnerabilities are introduced along with the changes. At TCB Inc, we offer a variety of Reston, VA managed IT services that are designed to prevent IT-related issues and minimize security threats. Here are the solutions we provide to organizations in the area:
Data Backup & Disaster Recovery
Data loss is a very real possibility in today's business landscape, whether due to a planned cyber attack or an unexpected natural disaster. With the right data backup & disaster recovery services from TCB Inc, you can protect your organization from loss of access to important documents and other forms of data, as well as the legal ramifications that may come with client data loss. Our team provides several types of data backup methods and cloud services to safeguard your data from a disaster or data breach.
Hosting
Individuals who use the internet to retrieve information will generally allow up to 3 seconds for a site to load before clicking back and finding a new site that can provide them with the information they need faster. Website speed and uptime has become increasingly important with the over-saturation of competitors now using the internet to market their services. TCB Inc provides reliable hosting services to Reston, VA businesses so that they can enjoy increased website speed and a near-perfect uptime percentage.
IT Assessments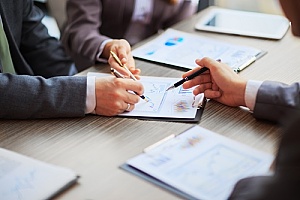 When an organization adopts a new IT infrastructure, the potential for new risks and issues may come up without any members being aware of them. Our team of experts provide professional IT assessments to ensure that organizations have a great understanding of their network and any complications or security risks discovered during the assessment.
After performing the IT assessment, we will continue to devise and implement changes and adjustments to guarantee a strong, secure and reliable IT infrastructure.
IT Help Desk
If your employees are getting used to new systems or a different network, it can often lead to disruptions and even stoppages if they attempt to fix problems that are well beyond their control. The IT specialists at TCB Inc provide Reston, VA IT help desk services to help organizations prevent and resolve everyday issues that occur within their IT infrastructure, as well as answer any questions employees have about their systems and software. Our team is available 24/7/365 from our phone, email and chat lines, and are ready to assist with any issues your employees face.
IT Security
With the growing risk of cyber attacks and data breaches among Reston-area businesses, it is important for your organization to secure its network. At TCB Inc, we offer IT security services to reduce the likelihood of a data breach, cyber attack or other IT security-related incident from impacting your business. Therefore, you can ensure the protection of your systems and software while preventing vulnerabilities from becoming larger issues. Even if your organization believes there is no way anyone can breach its systems, the cliché rings true — it is better safe than sorry.
Network Installation & Integration
When your company opts for a change in networks, it is crucial to install the new network properly to avoid significant IT-related problems or even crashes. At TCB Inc, we take pride in our ability to offer comprehensive network installation and integration services to connect networks with new or current systems and software. Our team will work to ensure your organization's new network will perform as efficiently as possible to improve business operations and minimize the possibility of a network error or crash.
Spam Filtering
Unlike the useless messages and promotions that spam folders used to consist of, modern-day spam emails now contain phishing and ransomware threats. With these attacks on the rise, organizations must protect their employees from emails that pose as their employer to trick them into sending their money or sensitive business information away. TCB Inc offers Reston, VA spam filtering services to prevent these types of emails from reaching your server and ensure your employees will not fall victim to any cyber crimes.
What Sets Us Apart From Other MSPs
We work with you and your in-house IT team or replace the need for an in-house IT team with our managed IT services in Reston, VA. Together, we'll determine the challenges facing your business and figure out solutions that work for you. Our team is well experienced in the foremost commercial software solutions on the market today. So whether you need a new network infrastructure or would like us to work with your existing one, we have the ability and knowledge base to take care of it. Part of providing the best IT services in Reston, VA starts with an IT assessment of your current network infrastructure. We'll categorize problem areas as well as strengths in your system. Then, we work to right the problems we found to create a unified, functional, and helpful IT infrastructure for your business.
TCB Inc works tirelessly to address problems that exist within your organization's IT infrastructure directly and provide affordable yet effective solutions. Learn what sets our Reston, VA managed IT services apart from the rest:
Insight & Experience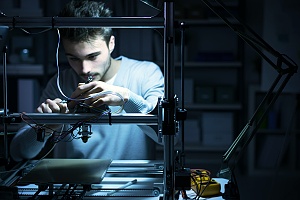 At TCB Inc., we take the time to get to know your business, comprehend its goals, and work to surpass them. With our managed IT services in Reston, VA, we have the vision and knowledge to know how your IT performance influences your goals as a business. The finest managed IT services are the ones that work to fully support your business's goals.
Let us help get your business ahead of the competition, securing your company's place as a top player in your industry. We're inspired to see you prosper because we know that your achievement is our accomplishment. Let's work together!
Training for Your Employees
We provide a wide variety of managed IT services in Reston, VA for your business. We're flexible and cooperative, so no matter which IT service you need, we're here for you. One of the best IT support services we offer is training for your employees. Training your employees to be more capable in IT and solve minor problems on their own is possibly the best value you can have in a company. Snowballing your employees' knowledge base of IT not only leads to better job fulfillment, but it can help prevent risks before they happen. This can save your business from a system failure, or data theft. While many people have at least an elementary knowledge base of IT software and equipment, many people don't understand how to spot and avoid a phishing email or a bug. We provide online or hands-on drills for your staff so that you're better prepared to handle these types of problems and avert them before they happen. Just another way TCB Inc. works to help improve security for your IT infrastructure.
Secure Managed IT Security
We take the time to deliver you with integrated solutions so that all your IT mechanisms work together flawlessly. We know that the best security procedures are preventative ones, so we work with you to ensure your network is protected. We'll also keep on top of updates and handle any upkeep for our simple monthly fee. Our services also allow your business to operate with peace of mind knowing your data is secure. Backing up data is part of what keeps your business secure, but your network security also needs to be fully supportive of your business in order to avoid security breaches, as well as threats from viruses and malware. While updating is important, having a Unified Threat Management (UTM) system can also help your business be as secure as possible.
Bespoke IT Solutions For Your Business
Your business is exceptional and unique — so stop paying too much for cookie-cutter IT services in Reston, VA that doesn't deliver on what you deserve: a tailored plan that's bespoke, grows with you, and works specifically for you. At TCB Inc., we are all about your needs and goals as a business. We work hard to save you money with our flat fee every month, and you will never get hit with a huge bill again. Our active solutions, defensive maintenance, and experienced professional team are all part of what sets us apart. Let us function as your in-house team or enhance your current team's skills.
Why Choose TCB Inc. For Your Managed IT Services In Reston, VA
With TCB Inc., you're choosing a company with a wide amount of knowledge to provide you with superior IT support services in Reston. We offer 24-hour IT service and support, flat fees, and a flexible support package to meet the needs of any business, big or small. We've been providing IT support services in Reston, VA for more than fifteen years. Our IT administrators and staff are highly fit and are specialists in their field. Along with our leading infrastructure, vast resources, and partnerships with suppliers, our clients have experienced that partnering with TCB Inc. enhanced their routine and output, never leaving them behind in this ever-changing world of technology. Contact a TCB Sales Engineer today and let us take care of your company's unique needs. Give us a call at 703.204.2958 or request a consultation online.