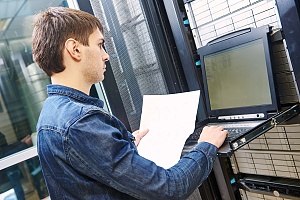 Trust a firm that has over fifteen years of knowledge doing what we do best, which is providing excellent managed IT services in Ashburn, VA. The benefits of working with a company experienced with managed IT services are invaluable.
Get ahead of your competition by reducing downtime, saving money, and boosting your company's productivity. Working with TCB Inc. will help you focus on what is most important – growing your essential business.
Managed IT Services For Ashburn, VA
Don't let the word "outsourcing" throw you off when you're considering hiring an expert team to take care of your IT services in Ashburn, VA. TCB Inc. is a resident, knowledgeable and reliable company in the Ashburn, VA area. Trusting your IT services — which are progressively united with your success as a company — to a business that can't deliver the best IT services in Ashburn, VA is a chance you can't afford to take in today's digital world.

---
Why Ashburn Businesses Choose TCB As Their MSP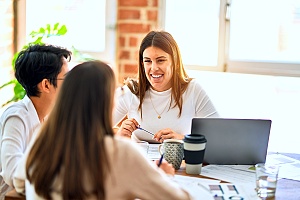 We work with you and your in-house IT team or replace the need for an in-house IT team with our managed IT services in Ashburn, VA. Together, we'll classify problems and determine solutions that work for you. Our team is well versed in the leading commercial software solutions on the market today. Whether you need a new network infrastructure or would like us to work with your present one, we have the skill and knowledge base to handle it.
We're available to you 24/7 for whatsoever your IT needs are. Let us function as your in-house team or enhance your current team's skills. You'll see a surge in efficiency as well as a competently operating workplace. Give us a call today!
Managed IT Services Tailored For Your Business
At TCB Inc., your best interests are what motivates us — we know that what works for one business will not work for all businesses. We take the time to comprehend the unique challenges your company is facing, and work with you to implement the changes needed to overcome them.
Insight & Experience
At TCB Inc., we take the time to get to know your business, comprehend its goals, and work to surpass them. With our managed IT services in Ashburn, VA, we have the vision and knowledge to know how your IT performance influences your goals as a business. We're motivated by seeing you prosper because we know that your achievement is our accomplishment. Let's work together!
Training Your Employees
We provide a wide variety of managed IT services in Ashburn, VA for your firm. We're flexible and helpful, so no matter what IT service you require, we're here for you. One of the best IT services in Ashburn, VA that we provide is training for your employees. Training your employees to be more capable in IT and solve minor problems on their own is possibly the best value you'll ever have in a business. Snowballing your employees' knowledge base of IT not only leads to better job fulfillment, but it can help prevent risks before they happen. This can save your business from a system failure, or data theft.
While many people have at least an elementary knowledge base of IT software and equipment, many people don't understand how to spot and avoid a phishing email or a bug. We provide online or hands-on drills for your staff so that you're better prepared to handle these types of problems and avert them before they happen. Just another way TCB Inc. works to help improve security for your IT infrastructure.
Solving Complex Technology Issues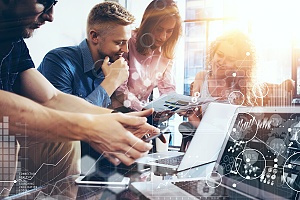 Your business is exceptional — so stop sacrificing your time and money on cookie-cutter managed IT services in Ashburn, VA that doesn't deliver on what you really need: a customized plan that's flexible, grows with you, and is tailored specifically for you.
At TCB Inc., our managed IT services in Ashburn, VA are all about your needs. Your goals and wants are our priority, and we're extremely receptive to your team. We work hard to save you money with our flat fee every month. Never get hit with a huge IT services bill again.
Speak To TCB For Professional Managed IT Services
With TCB Inc., you're choosing a company with a wide amount of knowledge and skill to provide you with superior IT support services in Ashburn, VA. We offer 24-hour IT service and support, flat fees, and a flexible support package to meet the needs of any business, large or small. Our IT administrators and staff are highly qualified and are experts in their field. Along with our leading infrastructure, vast resources, and partnerships with suppliers, our clients have experienced that partnering with TCB Inc. optimized their performance and productivity, never failing them in this ever-changing world of technology.
Contact a TCB Sales Engineer today and let us take care of your company's unique needs. Give us a call at 703.204.2958 or request a consultation online.