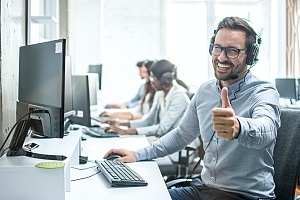 Stop wasting your time, energy, and resources on your business's IT infrastructure and call us today. The finest managed IT services in Arlington, VA is the ones that work to fully support your business's goals. Our team at TCB Inc. is here to improve your existing IT department or to function as your IT team. We'll help you focus on what matters most – growing your business.
We offer many different services all for a flat monthly fee. We've got the knowledge to handle your software, hardware, and network needs while saving your business time and money. TCB Inc. is one of the foremost local providers of managed IT services in Arlington, VA.
Managed IT Services For Arlington, VA Businesses
Let us handle your IT services in Arlington, VA so that you don't have to. You'll be surprised how reasonable, responsive, and professional our support services are at TCB Inc. We meet you where you're at and work with you to regulate the best solutions for your business that fit your budget. When you need support in-person, a technician will be there as soon as possible. Our supportive, experienced team is here for you. Discover how our IT solutions can help your business grow and save money. You'll wonder how you ever managed without our services!
---
Why TCB Is The MSP Of Choice For Arlington, VA
Our solutions have been making our customer's workplaces more fruitful for over fifteen years. Our passion for proactive IT solutions and our knowledgeable team is here to work with you and your business to deliver the best managed IT services in Arlington, VA.
Office 365 Support
Looking for a Microsoft Office 365 consultant? We provide this service as part of our IT services in Arlington VA. Office 365 is a state-of-the-art business software solution that allows users to access the Microsoft Office suite of products from anywhere with an internet connection. But how do you implement all the features of this brilliant technology tool?
With our managed IT services in Arlington, VA, we help you leverage Office 365 to your advantage. By transitioning to the cloud, your company is able to save money and access Office 365 from any location. Don't be tied down to the office when you could have the flexibility of having Office 365 from anywhere. Just one of the ways TCB Inc. helps your company thrive.
Virtual Help Desk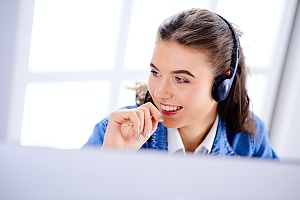 Your business faces IT difficulties daily — from hardware and software difficulties to network connectivity. With our virtual help desk as part of our managed IT services in Arlington VA, you'll never have to worry about having support when you need it. We'll help solve any IT worries you're having in-person or over the phone. We can help lessen the weight your in-house IT team is facing or we'll function as the IT department for your business regardless of its size.
Our enthusiastic team of specialists is committed to providing the best managed IT services in Arlington, VA. With the best customer service and expertise in Arlington, VA, let us show you how effective and receptive our virtual help desk can be.
Always Flexible
Our years of experience in the IT industry have given us a wide knowledge base that can get your problems solved fast. Our managed IT services in Arlington, VA are available to you 24/7/365 with our team of experts. Whether you're having printer troubles or larger network matters, we're here to help.
Affordable
Think you can't afford the best managed IT services in Arlington, VA? Think again. We offer our wide variety of services all for a flat fee every month. We know how tiresome it can be when your IT equipment doesn't work as planned — let us lessen that hindrance and be hands-on about solutions. With IT entwined with the business world now, you need to have your safety measures updated, your hardware running easily, and your software and network fully efficient. Without a proper IT structure, your business will fall behind in today's digital world.
Contact TCB Inc. For Expert Managed IT Services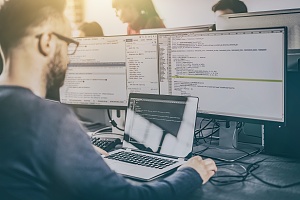 With TCB Inc., you're choosing a company with a wide amount of experience and expertise to provide you with superior IT support services in Arlington, VA. We offer 24-hour IT service and support, flat fees, and an extensive support package to meet the needs of any business, large or small.
Along with our leading infrastructure, vast resources, and partnerships with suppliers, our clients have experienced that partnering with TCB Inc. optimized their performance and productivity, never leaving them behind in the ever-changing world of technology. Contact a TCB Sales Engineer today and let us take care of your company's unique needs. Give us a call at 703.204.2958 or request a consultation online.