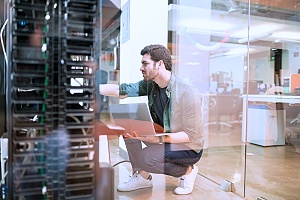 Starting and overseeing an in-house IT department can be a laborious task. Outsourcing your company's IT services in Crystal City, VA with a resident and experienced company like TCB Inc. can save your business time and money while delivering great IT solutions. Our managed IT service solution in Crystal City, VA will help you focus on what matters most – growing your business.
Becoming a client at TCB Inc. is more than just the use of our many services when you want them. We'll be there to help with your managed IT services in Crystal City, VA every step of the way. Let us help get your business ahead of the competition, and secure your company's place as a top player in your industry. TCB Inc. has been serving the Crystal City, VA area for more than fifteen years, and our team has years of experience in industry-leading technologies.
Why TCB Is The MSP Of Choice For Crystal City
Technology can achieve so many limitless accomplishments in the present that it couldn't do twenty years ago when we started our journey. Our team has fully grown from their experience to deliver you and your business with the best managed IT services in Crystal City, VA. Not entirely sure what network architecture works for your business? That's what we're here for.
We help your business figure out whether a cloud-based network or an on-site network will work better for you. Or perhaps you'd like to consider the flexible and cost-efficient hybrid network, where your business can move from public to private cloud networks as needed. Whatever needs your company may have, we will find you a solution.
Flexibility, Experience & Training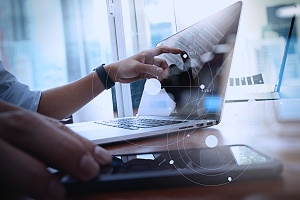 We know that every business is diverse, and flexibility is an essential constituent of what makes our IT services in Crystal City, VA the best in the area. We'll function as your IT department: providing full consultation, years of experience, on-site help and training, and more.
Our flexibility allows you to stay focused on your business, be more productive, and save money. What more could you want for your managed IT services in Crystal City, VA?
Customized Solutions
At TCB Inc., we're there when you need us regardless of what your IT support needs may entail. Most importantly, we provide bespoke solutions that are applicable to your unique company. Your best interests are what motivates us — we know that what works for one business will not work for all businesses. We take the time to comprehend the challenges your company is facing, and work with you to implement the changes needed to overcome them.
Seamless Integration
Our solutions are intended to integrate flawlessly into your existing technology. We work around the clock with your team to provide the finest managed IT services in Crystal City, VA. We'll support your current technology and help make the most of the lifetime of your network and resources. If you'd like us to shape a new network platform, we can do that too.
Managed Security
We take the time to present you with top solutions so that all your IT security mechanisms work together flawlessly. We know that the best security measures are protective ones, so we work with you to ensure your network is protected. We also provide online or hands-on drills for your staff so that you're better prepared to handle any security problems that may arise and avert them before they happen. Just another way TCB Inc. works to help improve security for your IT infrastructure.
Our Managed IT Services For Crystal City, VA
Operating a business in Crystal City, VA near our nation's capital means you probably face more stress than you would care to admit. When it comes to your IT operations, let the IT specialists at TCB help alleviate some of the stress you may encounter through our Crystal City, VA managed IT services. In most cases, it is better to pass off your IT responsibilities to a team with years of success and expertise in providing exceptional managed IT services.
Data Backup & Disaster Recovery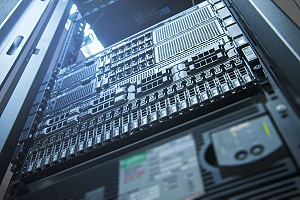 The safety and integrity of data have become a major issue, and major importance for businesses as the rate of data breaches and cyber attacks continue to increase each year. Being a business in the Washington, DC metropolitan area only increases the chance of your sensitive data being stolen by a breach or attack.
As the likelihood of attack and breaches climbs, it is imperative your business acquires data backup & disaster recovery services from TCB. Knowing that you have an expert team of IT professionals taking care of your data will help put your mind at ease.
View Data Backup & Disaster Recovery Services
Hosting
Speed and security seem to be a common theme around Crystal City, VA so why should your hosting services be any different? Our Crystal City, VA hosting services offer businesses advanced security measures such as SSL certificates, firewalls, and DDoS protection. Choosing hosting services with TCB will make sure that have the perfect allocation of resources for your company so that your sites load quickly and efficiently for its visitors. Ensure your business is safe, secure, and running at maximum capacity with our hosting services at TCB.
IT Assessments
Businesses expand, and the growth of their hardware and software needs is inevitable. Unfortunately, this also means IT security risks become increasingly more prevalent as time goes on. Performing IT assessments allow businesses to have total visibility over their IT infrastructure, and allows for the identification of any IT risks before issues arise. The comprehensive IT assessments performed by TCB allow Crystal City, VA businesses the ability to make adjustments and improvements, ensuring their IT infrastructure remains secure.
IT Help Desk
Wouldn't it be nice to have your own dedicated IT support team, who could resolve IT-related issues on the spot? By acquiring IT help desk services with TCB, your business will have access to some of the most experienced and professional IT specialists in the industry ready to solve your IT related problems at a moment's notice.
IT Security
The need for IT security has become increasingly important, especially for businesses that operate out of Crystal City, VA. The IT security solutions at TCB protect digital assets and IT infrastructures from harmful data breaches and cyber attacks. Our IT specialists work diligently to identify new risks and vulnerabilities to IT infrastructures to ensure businesses are protected and are able to continue running and growing.
Network Installation & Integration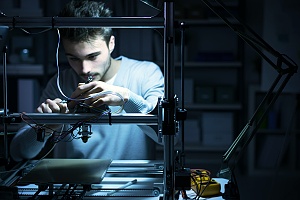 Installing and integrating networks into growing businesses can be quite the hassle and without assistance from an IT specialist, the functionality and stability of these networks can cause major issues down the road.
With TCB's network installation and integration services, businesses can rest easy knowing their network can continue functioning and running smoothly, regardless of the growth of their business.
View Network Installation & Integration Services
Spam Filtering
Spear-phishing and ransomware attacks have left Crystal City, VA businesses vulnerable to a plethora of threats and risks. Efficient spam filtering services is essential for any business, large or small. The spam filtering services at TCB stops spam email threats in their tracks before they are able to reach your network.
Choose TCB Inc. For Your Managed IT Services In Crystal City, VA
With TCB Inc, you're choosing a company with extensive knowledge and expertise to provide you with superior IT support services in Crystal City, VA. We offer 24-hour IT service and support, flat fees, and a flexible support package to meet the needs of any business, large or small. Contact a TCB Sales Engineer today and let us take care of your company's unique needs. Give us a call at 703.204.2958 or request a consultation online.